Knowledgebase
All the questions we get asked a lot answered in one place, as well as additional information about us and our services.
« back to overview
How do I change/setup my Vanity Host / PTR?
In case your subscribed ZNCHost plan supports it, you can freely chose a PTR / Vanity Host of your liking in your ZNCHost dashboard. The only requirement here is, that you have control over the domain and can setup a A-record in the DNS servers of this domain.
For example: If you you want your PTR to be "works.for.business.com", you need to be able to have access to the domain of "business.com" and have the ability to add a A-record in their DNS servers to make "works.for.business.com" point to our service.
Please note that this is purely cosmetic and has no effect on the service itself or it's functionality. Please only use and/or change this if you know what you're doing, please contact our support if you have any questions about this.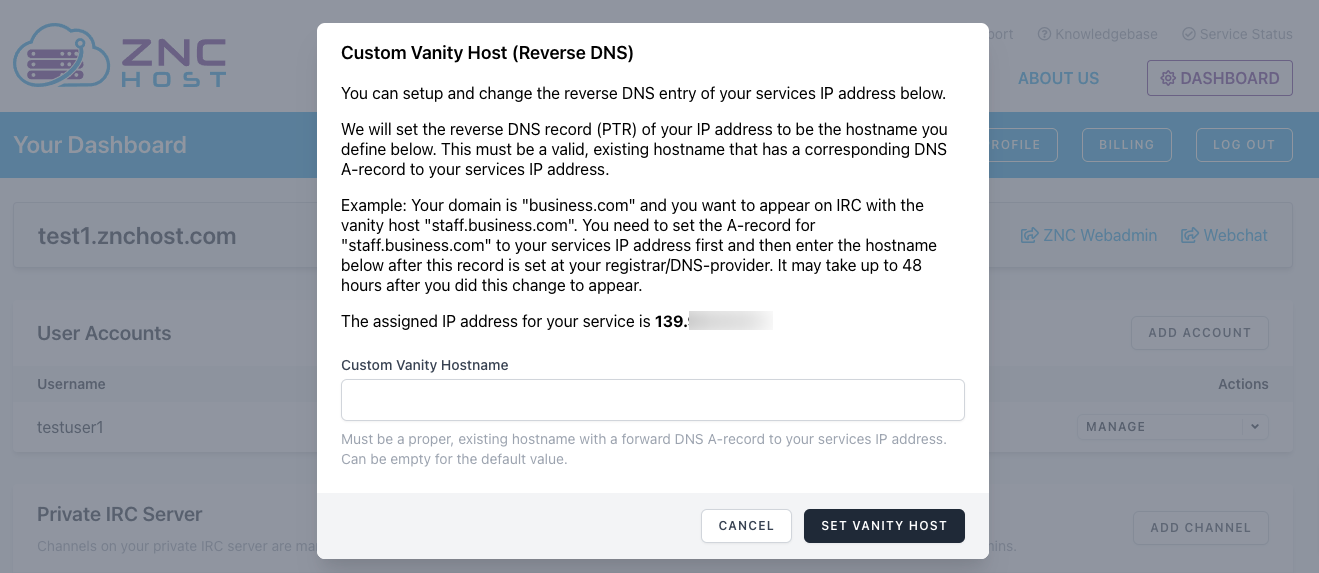 Need help with something?